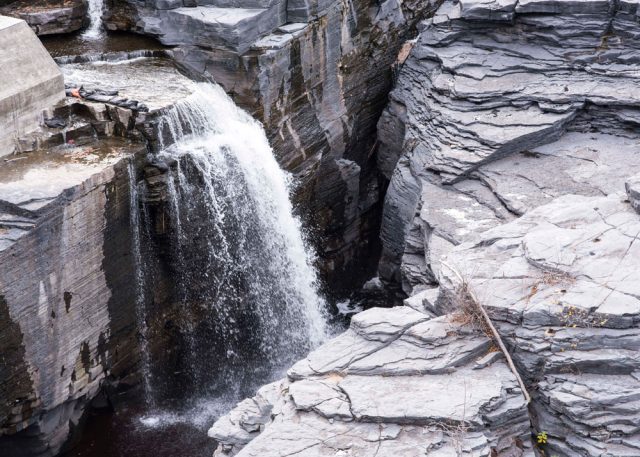 STEP INTO A GREAT AMERICAN NOVEL
COOPER'S CAVE
WHERE FICTION MEETS HISTORY!
The Village of South Glens Falls & the City of Glens Falls invite you to visit COOPER'S CAVE on the Hudson River.
In 1825 after returning from exploring the Adirondacks and inspired by "these dark and silent caves" in the heart of the Hudson River, James Fenimore Cooper took pen in hand to write his most famous and beloved novel, The Last of the Mohicans.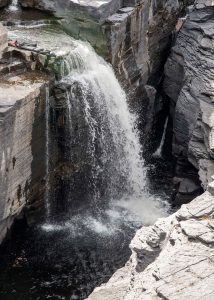 Nestled under the Cooper's Cave bridge, which connects the Village of South Glens Falls and the City of Glens Falls, sits a viewing platform adjacent to the cave, with information on James Fenimore Cooper; and the Mohican Tribe.
As you look into the site that offered protection to the characters in the tale, you can imaging how it inspired Cooper to write this classic American novel of love and adventure.
The Hudson River was called Muhheakunnuk or, "river that flows two ways" by the Mohicans for the tidal flow that forced salt water into the river causing it to stand still, and even reverse its flow.
Due to the mighty Hudson  River, the region played a significant role as a major route by Native Americans, British and Colonial forces during the Revolutionary War. It is no wonder Cooper was inspired by the romance and natural beauty of the region.
As the industrial age dawned, the timber industry flourished and used the river to float millions of logs from the Adirondacks during the spring runoffs to this area. The advent of the paper industry in the latter part of the 1800's and construction of dams to generate hydro power from the river established an important economic basis that exists today. The factories and power plants are still in use and can be seen as you gaze across the river from the over look.
THE STORY
After nearly two centuries, The Last of the Mohicans has been published in almost every language and is internationally known and beloved. And it is this novel, above all others, whose story has been most frequently retold to the world on film. Experience the setting of this American classic for yourself!
FREE ADMISSION
Open Memorial Day to October 31st
9am-8pm
For more information call the Village of South Glens Falls: 518-793-1455.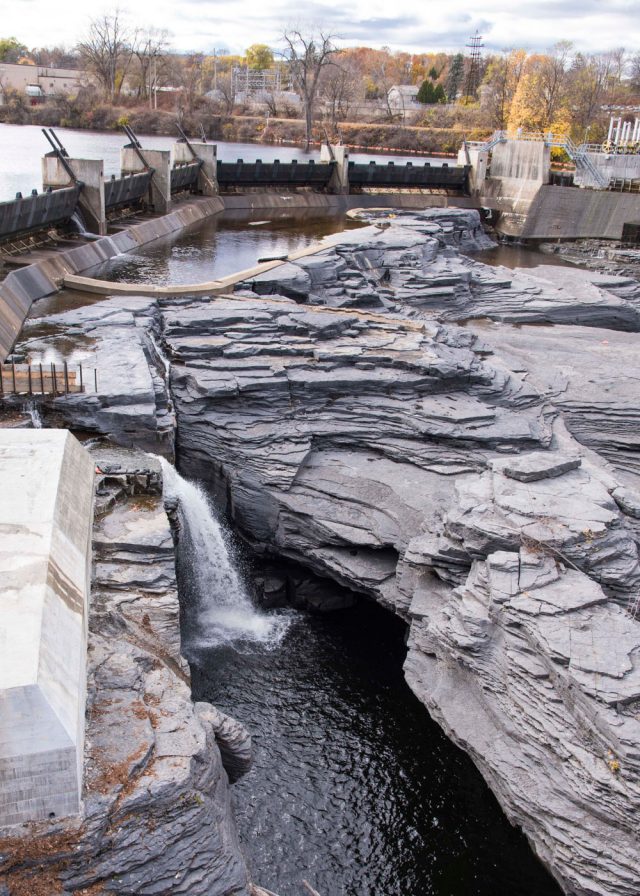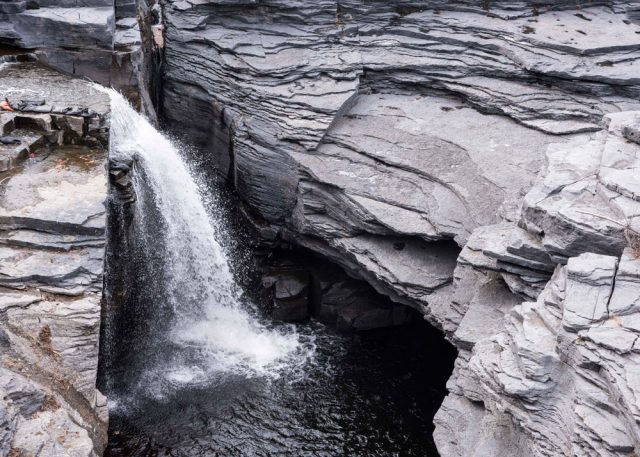 Directions:
From the North:
I-87 south to Exit 18
Head East on Corinth Rd.
Turn Right onto Rt. 9 South, cross bridge.
Turn Right immediately after bridge, then
Right again into lot
From the South:
I-87 North to Exit 17N
Head North on Rt. 9
Bear Left onto Main St, South Glens Falls
Turn Left at light just before bridge
Turn Right into lot